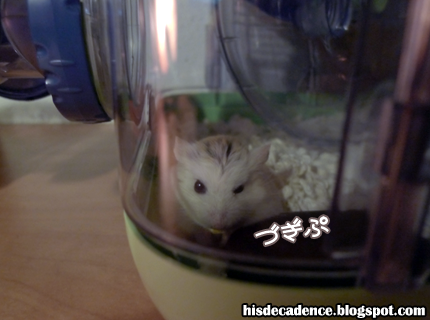 I caught Shirei listening to "SNSD - Run Devil Run" instead of sleeping! "Bad boy Shirei!" Dwarf hamsters this days, getting from bad to worst. First he tries to destroy his "Skywheel", and now he don't even want to sleep because he wants to enjoy SNSD's music. *face palm*
And what's with that "wink"? Who is he winking at? Sunny? I knew it you like Sunny from SNSD! I blame Joel Tan for getting Shirei all in love with a korean singer....
Anyways apart from Shirei, my 2nd video is up on YouTube! Do check it out and don't forget to vote! Thanks.
Link here
:
http://www.youtube.com/watch?v=mPVfmid5rio