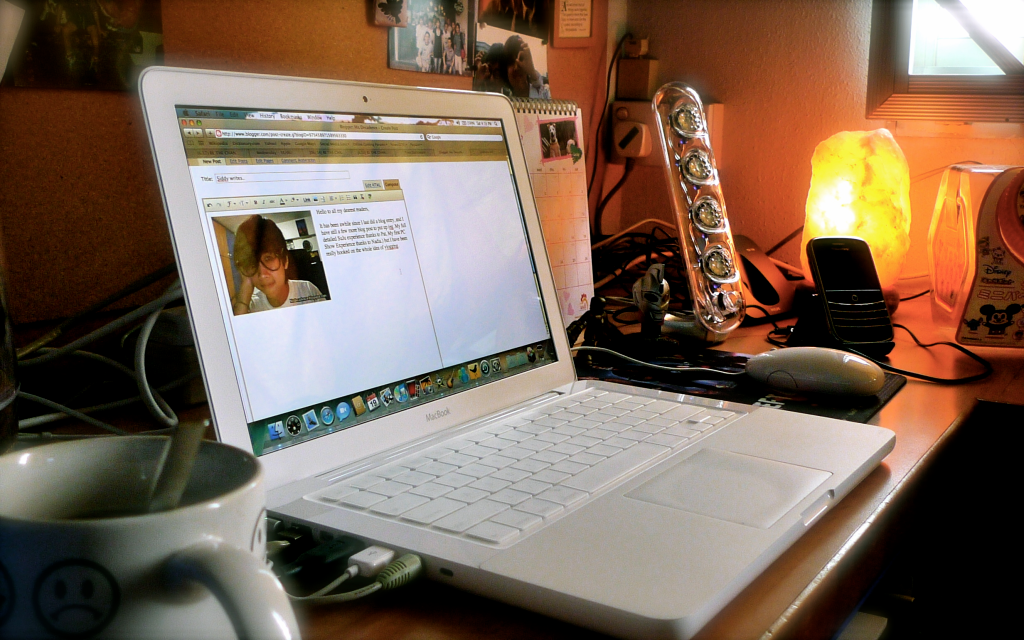 Hello again my dearest lovelies,
I was looking through my entries and noticed that I didn't introduce Iwamori my MacBook White to you guys. Yes I'm officially a Mac user, and I gave away my PC to my brother, who is more then happy to shift it into his room when I told him about the "good news".
What can I say, I never regretted switching to a Mac, and ever since I got it, I couldn't stop working on it, and I love the idea of being able to carry it around with me where ever I go. And let me warn you, I'm pretty anal about my stuff, so if anyone of you hangs out with me and were to use it, be sure that your hands are clean or be prepared to be yelled at!
And if you guys are wondering, the picture above is my workspace at home, looks a little untidy I know but, It will have to make do for now I guess until I figure out a way to block out all the wires from being seen.
Sorry that this is a short post but I got to get ready for a briefing, so I talk to you ladies and gents soon.
Love
Siddy xoxo