When I was little, I never like brushing my teeth because I felt it was too much of a hassle. My mom knew about it and she sure knows how to
freak a little boy out
. She used to say
"Ah boy ah if you don't brush before breakfast, the food you eat will mix together with all the germs inside your mouth and go into your tummy and an alien will spawn bursting out from your tummy like the ones in the movie"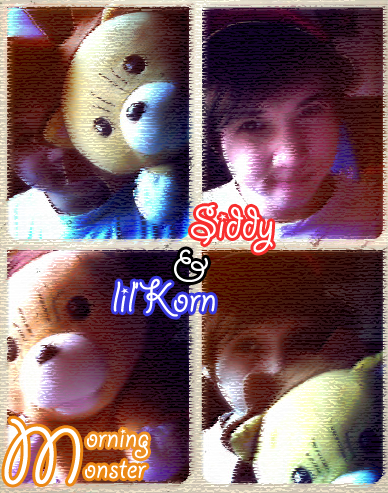 For our
Listerine Bloggers Dare
Week 3 entry, we are to share our
favourite tip
that health us achieve good oral health in a form of a comic strip! Even though I'm a lot older now, I still have images or "little creatures" running around in my mouth which forced me to have this habit to brush my teeth as soon as I get up in the morning.
Here's lil'korn and me presenting to you "
The Morning Monster
"
(no animals were hurt during the making of this comic strip)
With the habit of brushing my teeth twice a day ever since what happen, and with my new habit of using
Listerine Total Care
and flossing my teeth, I have gain new confidence in myself. It has been close to a month now since my visit to the dentist. I can see and feel improvement with my gums and teeth now.
If you enjoyed the lil'comic strip I made and want to help me score bonus points that would help with my total score at the end of this Listerine Bloggers Dare contest. You can
RE-POST
the comic strip
(comic strip url :
http://bit.ly/bUjs8M
)
on your
Facebook
/
Blog
/
Dailybooth
and leave a comment or tweet at
@sidneyreuben
so that I can take note!
(be sure to redirect it to this entry)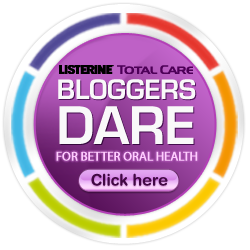 Now I would love if you peeps would

VOTE

for me by clicking on the Blogger's Badge on the left.

(it will take you to the

mircosite

)


And don't forget to leave a

COMMENT

here while you're at it.


(Note: Each reader can vote once a day, so do vote for me daily ya?!)
You can also help me by REPOSTINGThis blog entry link on

Facebook

,

Twitter

(if you are tweeting add this to your tweet! #listerineTC and add this link http://bit.ly/dxst7Z ) or on you Blog too! I get 5 points for Facebook/Blog, 1 point for Tweets! Do let me know by tweeting (@sidneyreuben) or email me at sidneyreuben@gmail.com if you have done the above so I can thank you guys!

And if you leave a comment of more then 20 characters, I get 2 points for that too!

But before that, CLICK HERE to read my little disclaimer about my

LISTERINE® Bloggers Dare

and what is this all about.

(if you haven't already)