"
Would you like to travel to Chicago with me
?" he said.....and of cos I said YES! Soon after I was planning on what I need to bring a long with me but of cos with his help, wasn't sure what I need to bring especially when it's now winter in Chicago. On another note, this would give me a chance to check out the school I want to apply to!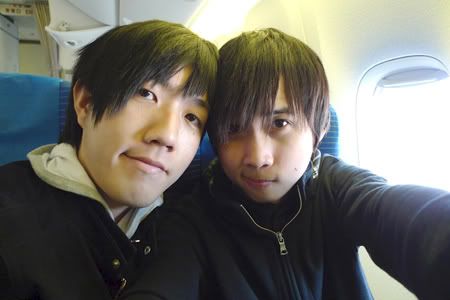 The journey from Singapore to Chicago was a long and tiring one I must say. I don't fly that often and even I did, It's usually less then a 4 hour flight *cough* Bangkok/Hong Kong *cough*
Thankfully there's a transit at
Tokyo Narita International Airport,
so I manage to stretch my legs and checked out the shops they had in the Airport.
While I was using the little boys room, my boyfriend decided to secretly sneak out to one of the shops and bought me....
A
Pikachu
plushie and a
Nekobasu
plushie! What a way to escape from me grumbling about the fact he suddenly left me alone in the little boys room in a foreign country!
So I just want to say it's going to be my first time seeing real snow falling from the sky. It's going to be my second time in the USA but childhood stuff usually don't count, so I would consider this my first time in the USA.
More to come guys about my trip here in Chicago! Do check out my facebook albums for more interesting pictures!